Oil To Gas – Propane Furnace Conversion
Switch to Propane and Get Your First 1,000L Free!
Max Comfort Heating & Cooling is proud to be partnering with Superior Propane to bring this great promotion to our customers. For every customer of ours that makes the switch to propane heating, Superior Propane has agreed to give each home the first 1,000 Liters of propane for free! For average household usage, that could last up to four months!
When you couple Superior Propane's deal with energy efficiency rebates and incentives, making the switch to propane is a no-brainer! And there's no better time to make the switch than right now! Call Max Comfort today to cash in on this amazing opportunity!
If your oil furnace is more than 12 years old, it may be time to start looking at options for replacing it with something more modern. Because oil furnaces are worse for the environment and more dangerous in the event of a malfunction, there are actually government rebates and incentives that you can take advantage of if you make the switch to a propane furnace. There are many other reasons to switch. Let's look a little closer at the main reasons you should swap out your old oil furnace with a new propane furnace.
---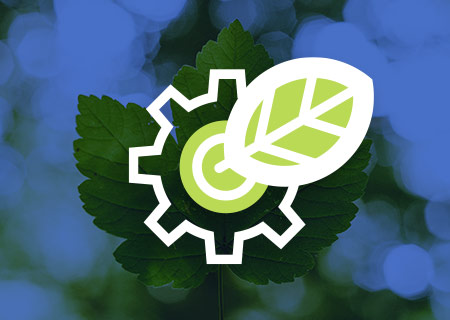 Environmentally Friendly — Go Green!
If you are currently heating your home with a system that runs on oil, one of the biggest benefits of switching to propane is that it is much more environmentally friendly than burning oil. In its production, usage, and disposal, propane is greatly superior to oil or even natural gas in its environmental impact. 
Propane is created as a byproduct of natural gas processing and petroleum refining which means it is always abundantly available and would otherwise be a waste product of these other processes. When propane is burned, its only byproducts are carbon dioxide and water vapor. This means that it is much cleaner to burn than the oil used in oil furnaces. 
---
Keep Your Family Safe — and Save on Insurance!
Heating your home with oil comes with certain risks that are not present with a propane furnace. Even a small oil leak can cause a major health and safety risk and require expensive clean-up and remediation services. Propane leaks can also be dangerous, but because propane has a distinct smell, they can be easier to catch and much easier to fix once a leak has been identified. Because of this aspect and other safety factors, home insurance providers will usually give you a better price if your home is heated with a propane furnace than they will with an oil furnace.
---
Versatility — Increase the Value of Your House!
One of the greatest benefits of switching your home's heating to a propane furnace is that now your home will have a source of propane that you can also use for propane oven/stove units, gas fireplaces, and other home improvements! If you already have propane fueling your oven or fireplace, that's great too. That means that converting your heating system will be less expensive because some of the required infrastructure is already in place.
---
Trust a Top Rated Local® HVAC Company in Oshawa
Anyone can attempt AC repairs, but not everyone can do it right. Trust our Top Rated Local® HVAC company for all of your AC repairs, installations, and maintenance to provide you and your family the maximum level of comfort. Contact Max Comfort Heating & Cooling Today!