Water Heater Repair & Installation
Oshawa winters can be rough. Sometimes the best way to warm up is with a nice hot shower, and nothing is worse than turning on your shower and noticing that your water just isn't getting hot. You need a dependable water heater that keeps working all year long — no matter how bad the weather gets.
Similar to other home appliances, water heaters require regular maintenance, and as they get older, they may need to be repaired from time to time. Max Comfort Heating & Cooling offers water heater repair, water heater installation, and water heater maintenance to make sure you always have hot water when you need it. Call today to see how Max Comfort can help you and your family keep comfortable.
Water Heater Repair
The most common reason people call for water heater repair is because they have noticed a leak. Water leaks can be one of the most costly issues you can potentially face as a homeowner and if you see a leak coming from your water heater, give us a call right away so that we can get in there and mitigate the damage done to your house as soon as possible. That being said, there are some other less obvious reasons to call for a water heater repair. Here are a few signs to watch for to know if your water heater needs attention:
Hot water runs out unusually fast
Water only gets warm, not hot
Discoloured hot water
Unusual banging or rumbling noises
Your energy bill has skyrocketed
While these are all symptoms of your water heater not functioning properly, there could be many potential causes for these issues. Trust a professional to examine the situation, diagnose the problem, and perform the correct repairs if needed. Max Comfort Heating & Cooling has the knowledge, experience, and resources to take care of any water heater repairs you need. Contact us today to schedule an appointment.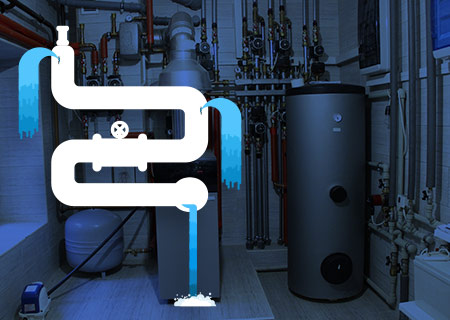 Water Heater Installation
The average lifespan of a water heater is 8-12 years. If your water heater is on the tail end of that range and having issues, it's possible it may need to be replaced. With modern water heaters increased energy efficiency, the cost of investing in a new heater could far outweigh that of high energy bills and constant repairs for an older water heater.
Max Comfort is an authorized dealer for high-quality brands like Rheem and Goodman. All of our high-tech water heaters have sleek designs and are highly energy efficient, so you can rest assured that you are getting the best bang for your buck.
If you are tired of high energy bills and short showers, we can help you choose the perfect water heater for your needs. We offer affordable financing options so don't hesitate to give us a call and we can install a new water heater right away.
Water Heater Maintenance
It's common for large home appliances like water heaters to be neglected. If it's been a few years since you have given your water heater some attention, you are not alone. That being said, it's not too late to give your water heater the attention it needs.
It may seem counter intuitive, but by scheduling regular maintenance checks for your large home appliances, you can actually save a lot of money in the long run by avoiding much more expensive emergency repairs.
Trust Max Comfort Heating & Cooling to maintain your water heater. Together, we can prevent disasters in your house resulting in costly repairs. Schedule an appointment with our team today.
Trust a Top Rated Local® HVAC Company
Anyone can attempt water heater repairs, but not everyone can do it right. Trust our Top Rated Local® HVAC company for all of your water heater repairs, installations, and maintenance to provide you and your family the maximum level of comfort. Contact Max Comfort Heating & Cooling Today!